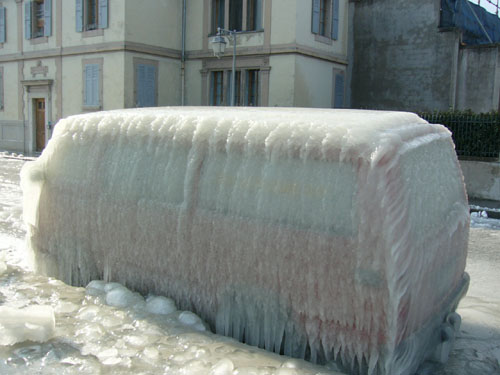 Ok
it is not THAT cold out! :-D
But we had cool front come in this morning that dropped the temp about
20 degrees to nice 53!!!! And its suppose to stay this way the WHOLE day!

So, I have a sweater and sweats on and my window open, and have a warm cup of coffee.
I
don't
really have to do ANYTHING today.
My house is spotless.. which for a
Monday
is RARE. :-)
We had our landlord come over with someone who is looking to buy the house so I had
cleaned top to bottom on
Saturday
.
My
hubby's
car had a battery problem so he took my car into work so I am
car less
, So I can stay home and enjoy doing nothing!
LOVIN
IT!
Yesterday was our
Church's
30
th
anniversary
. We had a church picnic and service in the evening that was
special
. Lots of memories.
I think I might do some knitting today. Do some baking, I have some apples my mom gave me think I will make a pie out of... hm... hot apple pie.
And maybe Fresh bread and a HOT Soup or Stew for dinner. Sounds good. :-D
I LOVE COLD WEATHER!

Share